Smart Building
The functional interplay of the different technologies in the Rooftop Building was achieved with the help of the open source platform openHAB. Within this framework, different scenarios for a rule-based building automation system can be defined, examined experimentally, and flexibly adapted.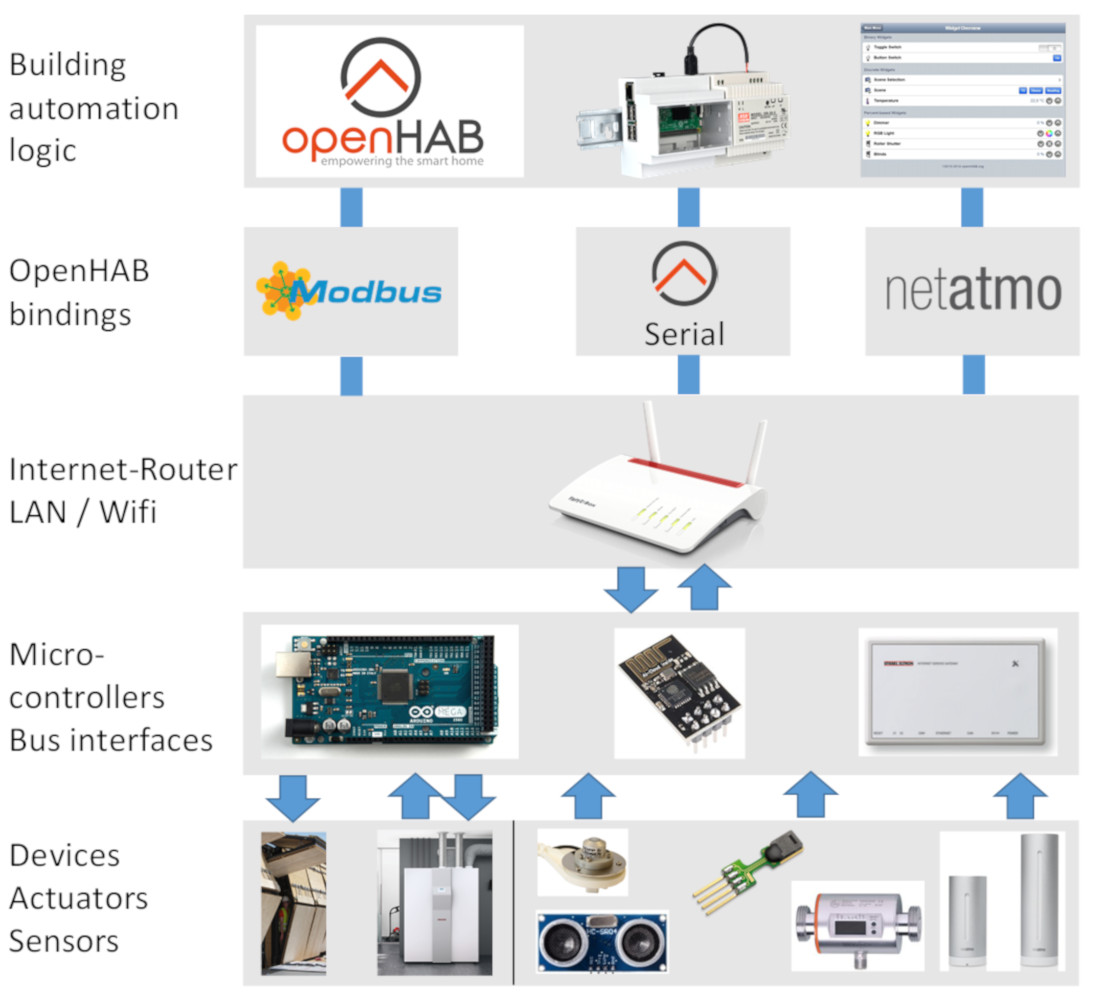 Building automation of the Rooftop building on the basis of openHAB (source: UdK Berlin)
openHAB supports the parallel integration of different bus systems (e.g. the Modbus and the serial bus in the Rooftop Building) and devices over so-called "bindings". In this way, all of the technical components are represented as software components on an abstract level. The higher-level functions for the Smart Building are determined by algorithmically defined rules between these components.
Application example: the CO2-level measured inside the room exceeds a critical value due to a high room occupancy. As a result, the color of the room lighting changes from white to red to let the occupants know that the ventilation needs to be adjusted.
Communication with the occupants in the Rooftop Building is supported by a Smart Mirror. This interface shows different current information about the condition of the building (e.g. charging level of the home battery), the area around the building (e.g. weather information, departure times of local public transportation) or building use (e.g. occupancy schedule).