Solar Decathlon Europe 2014
The Rooftop Building was conceived and developed in detail in 2013 by a team of ca. 40 students from the UdK Berlin and the TU Berlin for the Solar Decathlon Europe 2014 (SDE 2014) before it was constructed in Berlin in the Spring of 2014.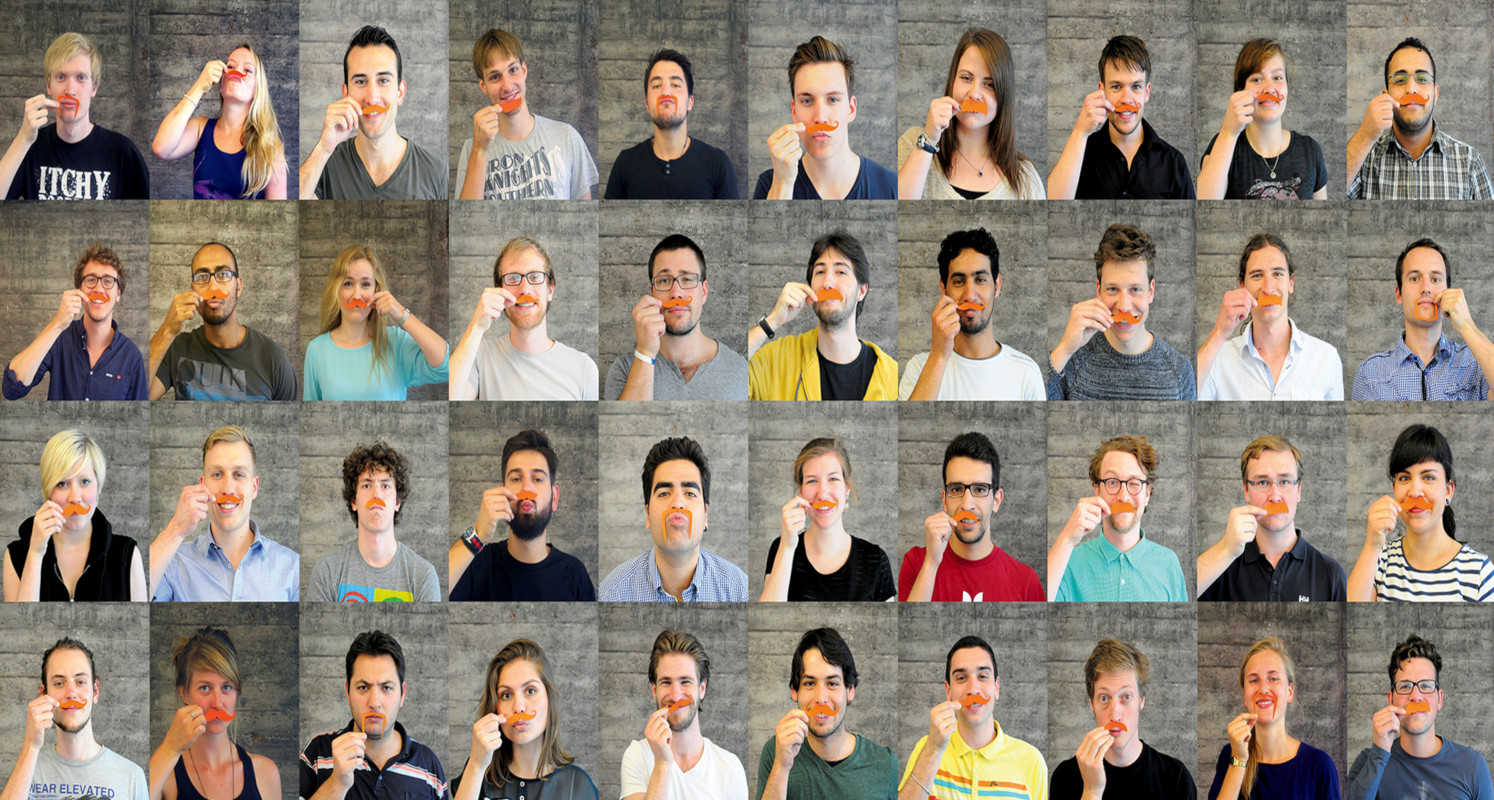 Team Rooftop: 40 students from the TU Berlin and UdK Berlin (source: Team Rooftop)
In Summer 2014 the Rooftop Building was constructed at the competition site of SDE 2014 in Versailles, France, where it then stood for over a month as one of the exhibits of the 20 international student teams who participated.
Design and Planning
The building was developed by the students in several evolutionary steps. The energy concept in the final developmental step (Phase 3) relied on using the maximal possible photovoltaic area, also integrating a portion of the PV modules in the adaptive facade elements on the front and back of the building.
The building services systems (reversible heat pump, ventilation system, thermal buffer tank for hot or cold water, PV inverter, home battery, etc.) were all integrated into the so-called core module at the center of the building, saving space.
Construction
The individual elements of the Rooftop Building were prefabricated in a light-weight wood construction by the Oberstufenzentrum für Bautechnik I (Knobelsdorffschule) according to the stipulations of the students.
Then the Rooftop Building was assembled in Peter-Behrens-Halle (TU Berlin), equipped with its building services systems, and tested with regard to its technical functions.
Competition
The Rooftop Building was disassembled for transport from Berlin to Versailles and reassembled at the site of the competition within 10 days, with students dividing up the work in three shifts a day.
In the competition, the building was evaluated in 10 disciplines (incl. Urban Design, Energy Efficiency, Sustainability). "Team Rooftop" from Berlin achieved 4th place overall at SDE 2014 and 3rd place in the "Architecture" competition.